COMING SOON!!
2020 was a record year for dog adoptions and purchases. We know that many community members have been anxiously awaiting the development of a dog park in Moon Township. Moon Parks & Recreation is excited to announce that we anticipate the new Moon Township Dog Park opening in Spring of 2022.

LOCATION
The new Moon Township Dog Park will be attached to the greater Moon Park complex. Vehicle access to the park will be across from the new Downes Fire Station on Beaver Grade Road. A pedestrian path will link the Dog Park to the main Moon Park area across Ewing Road. The park will utilize the property to the west of Discovery Field. Many longtime residents may know this area as the Duck Pond. Before the construction of the airport, a pond existed along Beaver Grade Road. This pond offered fishing opportunities in the summer and ice skating in the winter. This area is included in the park lease and will link up to Moon Park through the Brewer Airport Toyota softball fields and the Discovery soccer fields.


DESIGN
The Moon Township Dog Park will feature an acre of fenced in space with separate areas for larger and smaller dogs. The site will have double gates for safety, benches, and a water fountain for both people and dogs. The parking lot will service both the Dog Park and the Discovery soccer field. Later phases of the project will include permanent bathrooms and a small picnic shelter.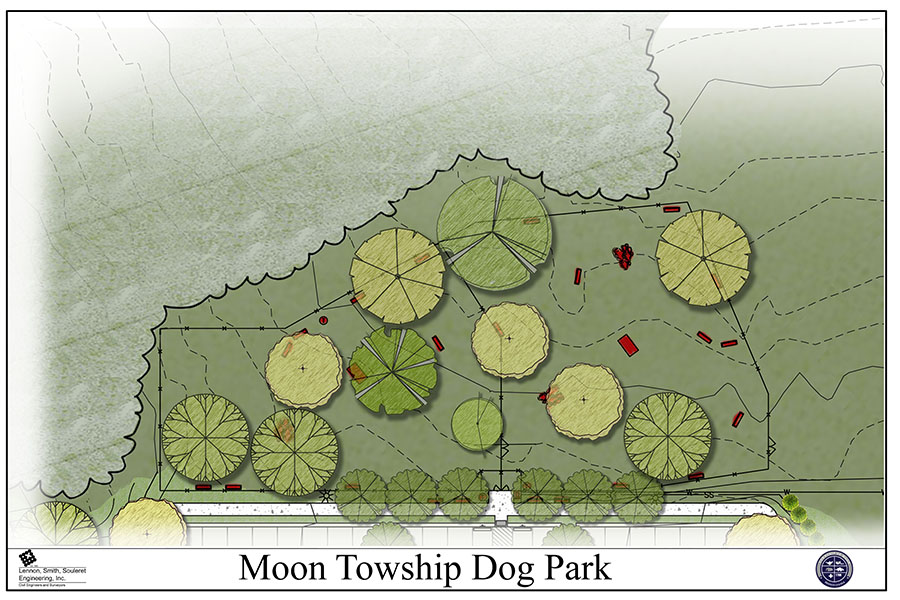 SUPPORT THE DOG PARK
You can support the new Moon Township Dog Park in a variety of ways:
Join the Pup Lovers Club! Donate $100 or more to the Moon Township Dog Park and get a commemorative Wag Bag. Your bag includes a pet accessory bag that features the park logo and two collapsible food or water bowls and a reusable bag for treats or waste bags. Also, for your pet is a blue light up LED tag that features the park logo. There's space on the back for your dog's information. This is perfect for those winter afternoons where it gets dark so early. Also, not all of the treats are for the pups. Included as well is a personalized tin of bone shaped mints and a Moon Township Dog Park supporter window cling. Click HERE to join.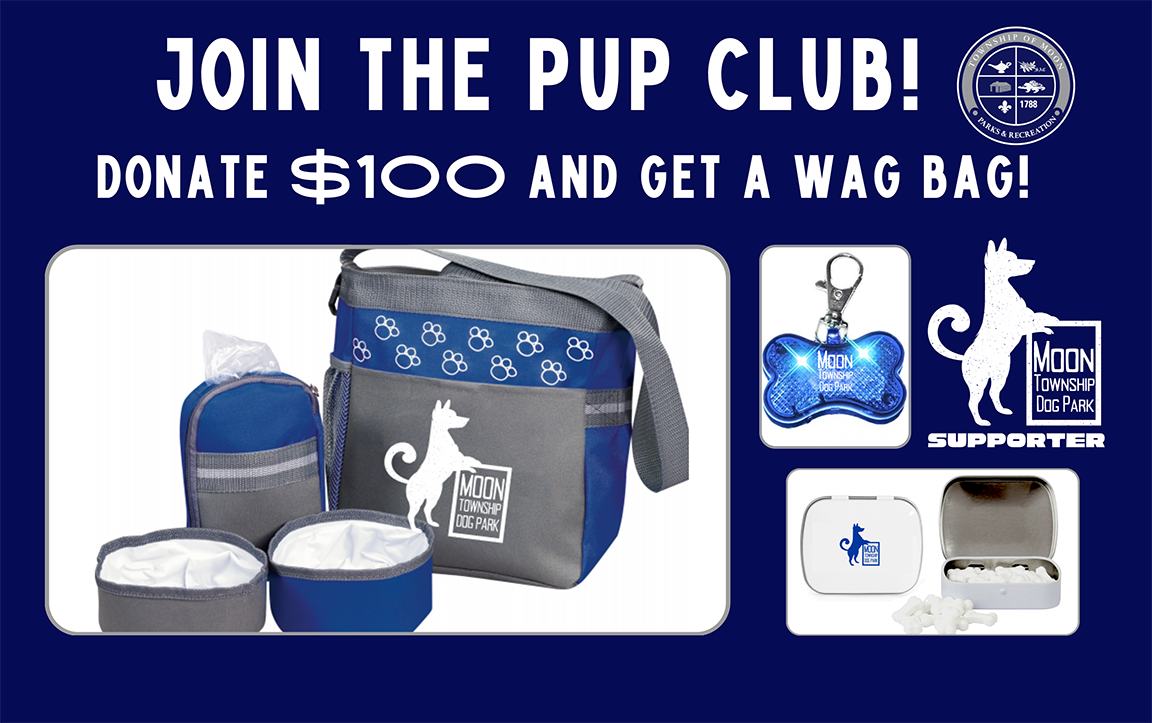 Purchase a Biscuit Bench! Donate $1,000 or more to the Moon Township Dog Park and a personalized Biscuit Bench will be placed at the park. These benches are made from recycled plastic and will provide needed seating. Click HERE to purchase a Biscuit Bench.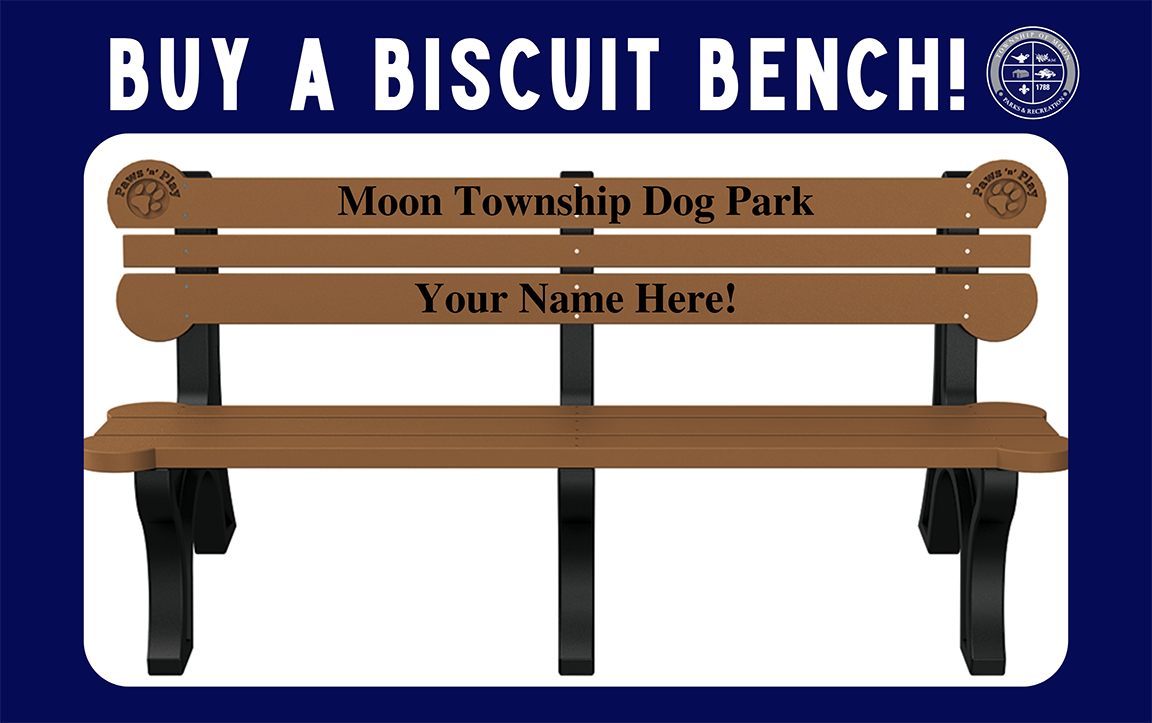 Contact the Moon Parks and Recreation Office to find out more ways you can support the Moon Township Dog Park. Please contact our Community Outreach Coordinator Lauren Madison at lmadison@moontwp.us or 412-262-1703 ext 402.