Happening Now
---
Space still open for many summer camps through Moon Park!
Science and Nature!
Click here for more information
Join us at Moon Park Friday July 31
Movie: 101 Dalmatians, begins at Dusk.
Free kids activites before the movie in the Apollo Pavilion, brought to us by Kindercare of Moon Township.
5k Results here
Pavilion Rentals
Moon Parks is now taking reservations for pavilions for Moon residents and non-residents.
All Reservations must be done in person. Reservations and payments must be made by the resident to receive the resident rate.
Please visit the new Parks office in the Robin Hill Center
(949 Thorn Run Road)
info@moonparks.org 412-262-1703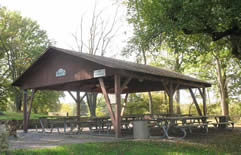 We will be taking Summer 2016 pavilion reservations starting Monday February 8, 2016
Robin Hill can be reserved up to one year in advance, please call for more info.

And much more to come this summer!
Click here for the full special event schedule!
Get Involved
---
Moon Parks & Recreation offers a variety of programs and classes throughout the year for all ages and skill levels. Check out our programs and save time by registering online. You can also select the link to register for our email list.
Register Now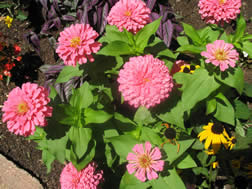 PARK OFFICE RELOCATION
THE MOON PARKS & RECREATION OFFICES HAVE MOVED! WE HAVE RELOCATED TO THE ROBIN HILL CENTER AT
949 THORN RUN ROAD.
Upcoming Events:
Park Alerts
---
All restrooms are open in Moon Park.

There will be sidewalk and pavement improvements happening at Robin Hill Park through July. Please use caution when entering the Park.

Beginning Monday, August 3, DeVenzio field will be closed through Aug 31. We will be making various field improvements which include a retaining wall and new fencing.

Moon Park basketball courts will re-open later this summer!

Visit Our Parks
---
MOON
ROBIN HILL
OLSON
---

---